Step Inside Cala Vella Dream
A paradise, nestled above the sea
A Mediterranean oasis like no other, Cala Vella Dream embodies the spirit of Mallorcan living.
Here, a spectacular coastal view is framed by fragrant, native landscaping, while the villa echoes the warmth of traditional architecture. Enjoy warm summer days by a secluded infinity pool with tones of Balearic blue and jade stretching to the horizon. Evenings can be spent dining alfresco under a blanket of stars, surrounded by the sweet scent of summer blooms. The soft hush of the sea is the soundtrack at this remedy for the soul.
Blending with the surrounding natural landscape, Cala Vella Dream is just a five-minute walk from the beach and a short drive from the city of Palma.
Built with local sandstone, the villa combines natural beauty with modern interior design. Inside, a soft sea breeze streams through large, double-height spaces, with stunning views from every window. Outside, an authentic Spanish porch spans the length of the house, a front-row seat to enjoy incredible views and magical sunsets.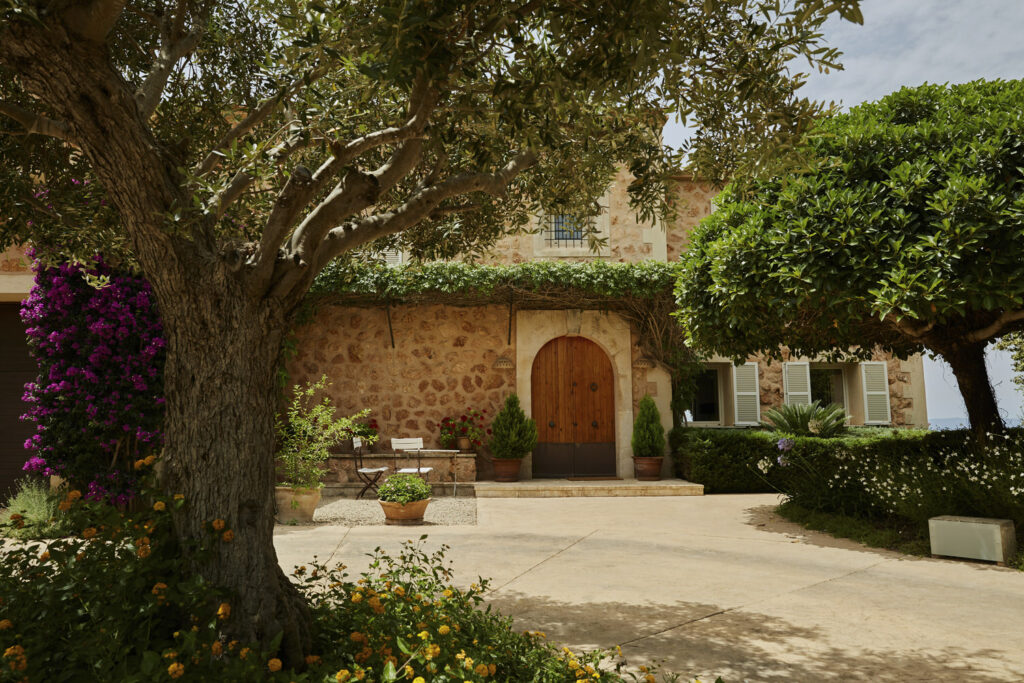 A luxury Mediterranean villa
With expansive grounds stretching over 1340 sq. m, Cala Vella Dream is equipped with everything you need for a comfortable stay, and can accommodate eight guests in four family sized ensuite bedrooms. A charming coastal-inspired design scheme creates a feeling of tranquil relaxation, with high ceilings for an incredible sense of space. From the dedicated workspace which can be used as a fifth room, to the large living area, and fully equipped contemporary kitchen, the spacious interior offers a place to breathe and be at one with your surroundings.
A Stunning View
Located in a sunny spot overlooking the horizon and Palma Bay, nestled 100 meters above the sea, our Mallorca luxury villa is the ultimate island hideaway. Encased in a private estate just 15 minutes from the airport, you are close to several fun activities, from golf to snorkeling. A hidden rocky inlet for swimming can be found just below the villa 5 minutes' walk away, while numerous other beaches are within a short driving distance.